Rolls-Royce considers £700m energy sell-off
Tue, 16 Jan 2018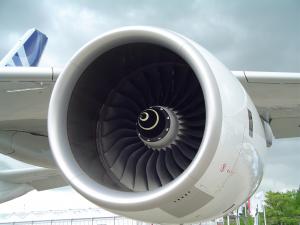 One of the UK's most prestigious car manufacturers could dispose of one of its European subsidiaries in a deal anticipated to be worth £700 million as its new CEO continues to restructure the firm.

Luxury car maker Rolls-Royce is reported to be considering a sale of its German-based division L'Orange, which makes fuel injection systems for industrial diesel engines that are found in trains or ships. The UK firm originally took on L'Orange when Rolls-Royce bought out its partner Daimler in 2014, acquiring 100 per cent of German engineering firm Tognum in the process.

L'Orange's workforce is comprised of around 1,000 staff with a client list featuring names like Caterpillar and Wartsila. Interested buyers include other large engineering firms and private equity groups, though Rolls-Royce has said it "intends to maintain close ties" with its subsidiary as a customer after the sale.

A spokesperson for the firm said: "Rolls-Royce notes the recent media speculation and confirms that it is reviewing its strategic options for L'Orange.

"Irrespective of the outcome of this review, Rolls-Royce intends to maintain close ties to L'Orange, either as an owner or as a key customer."

The sale is the latest step in new chief executive Warren East's plans to make the business more streamlined.
East, formerly CEO at semi-conductor manufacturer ARM Holdings, has removed entire tiers of management, cut investors' dividends and reported a record annual loss of £4.6 billion since he joined Rolls in 2015.

The decision to sell L'Orange is part of an effort to refocus Rolls on its "core interests" by selling off smaller operations. East has refused to break up Rolls, however, so it can concentrate on its business building, particularly in its jet engine maintenance division which is responsible for half the company's £14 billion annual revenues.
Subscribe today to read and search all our news, premium articles, business sale listings and buy/sell resources.
Do you want to gain access to the latest businesses for sale as well as all UK administrations, liquidations and all winding-up petitions?
Business Sale Report is your complete solution to finding great aquisition opportunities.
10 Biggest Buyer Mistakes
Fill in your details below to get our FREE guide