Renault shares rise following talks of Nissan merger
Tue, 03 Apr 2018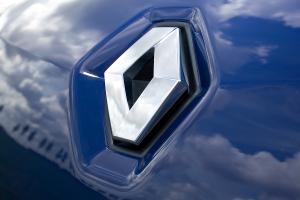 Shares in French car manufacturer Renault have surged 5.4 per cent following the release of a report that suggests the firm is negotiating a merger with Nissan with a view to creating a global automotive giant.

The businesses originally formed a partnership around two decades ago, subsequently saving the firms around €5 billion each year. However, the new merger between the French automotive leaders is predicted to double these savings by the year 2022.

According to the report from Renault, many of these savings are associated with the sharing of technology, including engines and common vehicle architecture. An example of this can be seen in the Nissan Leaf and Renault Zoe, electric cars that have been produced based on the same foundation design. Japanese car firm Mitsubishi is also a part of the current alliance between the car manufacturers.

Following the announcement of the merger, shares in Renault jumped by almost eight per cent based on the potential for the businesses trading as a single stock in the future.

The plan was reportedly proposed by Carlos Ghosn, chairman of the Renault-Nissan alliance and chief executive of Renault, who is set to remain in his post for the next four years and potentially oversee the transition.

The three-way merger has already resulted in combined sales of 9.96 million, placing them fourth in terms of number of vehicle sales in the global rankings.

However, critics have suggested that the merger could be risky for all companies involved. Professor Christian Stadler of Warwick Business School said: "Markets tend to be enthusiastic about big mergers. Rarely, however, do these mergers live up to expectations."
Subscribe today to read and search all our news, premium articles, business sale listings and buy/sell resources.
Do you want to gain access to the latest businesses for sale as well as all UK administrations, liquidations and all winding-up petitions?
Business Sale Report is your complete solution to finding great aquisition opportunities.
10 Biggest Buyer Mistakes
Fill in your details below to get our FREE guide