Outsourcing giant plans £700m asset sale
Wed, 14 Mar 2018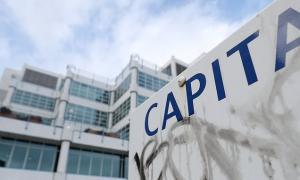 One of the country's largest outsourcing players, Capita, is planning to sell off nearly £700 million worth of assets, as well as a discounted rights issue for the same sum, in order to stave off spiralling debt.

The move comes as Capita welcomes a new chief executive, Jonathan Lewis, who previously overhauled operations at oil services firm Amec Foster Wheeler. He has previously warned that the outsourcer has underinvested and relied on making acquisitions to fuel its growth.

Capita is in a bad way at present, after a profit warning issued earlier this year saw the group wipe almost half of its market value to £1.1 billion.

Lewis has said his new company needs cash as soon as possible, and is believed to be exploring several options as part of a wider review that could result in six or seven of Capita's subsidiaries being sold.

In January, it was announced that two non-core companies - Constructionline and ParkingEye - would be sold off. The other businesses could be worth up to £700 million and will be sold off in stage, while a new rights issue could see a total of £1.4 billion of resh capital ranged.

The firm's outstanding contracts range from customer services for Tesco Mobile to far more lucrative deals for helping the British Army recruit fresh blood.

So far, Lewis says he has been approached by 120 potential bidders interested in making an acquisition.

Apart from the proposed sales, Capita has hired the consultancy McKinsey & Co to work on its strategy and Bain & Co to help drop costs.

Capita's business leaders have been quick to point out that the firm is not in the same position as beleaguered sector-mates Carillion or Interserve, two companies caught out by the toxic climate for outsourcing firms.
Subscribe today to read and search all our news, premium articles, business sale listings and buy/sell resources.
Do you want to gain access to the latest businesses for sale as well as all UK administrations, liquidations and all winding-up petitions?
Business Sale Report is your complete solution to finding great aquisition opportunities.
10 Biggest Buyer Mistakes
Fill in your details below to get our FREE guide