MBO to see re-launch of manufacturer Tesla
Wed, 07 Feb 2018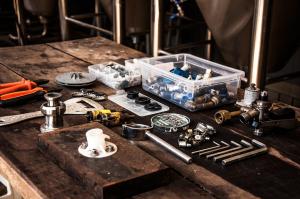 A management buy-out (MBO) at Birmingham-headquartered manufacturer Tesla UK could see the company launch to new heights, its new management team has suggested.

A management team led by Trish Quinn, managing director, successfully made a deal to take over the company, which manufacturers and supplies components for the heating and plumbing industries and is based in Sutton Coldfield.

Tesla works largely with national and independent traders in the UK as well as overseas clients, generating more than £10 million in turnover annually. It was founded in 2009 by John Hardcastle, an entrepreneur.

Its leading products include brass fittings, gas pipes and fire valves, though Tesla's website says it has "specialist knowledge" of domestic cooker hoses and immersion heaters.

Quinn and her fellow managers were advised on legal matters by Higgs & Sons, helped through financial hurdles by fellow Birmingham firm Springboard Corporate Finance and was supported with funding by Barclays to acquire a "significant majority stake" in the firm.

The firm's founder Hardcastle said that Springboard advised him that a vendor-assisted deal was "the best way of realising value" while protecting Tesla's unique culture.

He added: "I am delighted to be handing over the reins to such an experienced team, headed by Trish, who I'm sure will deliver further growth and success in the future."

Quinn, meanwhile, said that she and her team took advantage of a "great opportunity" to advance the company.
She added: "We look forward to continuing to develop innovative products and to maintaining and growing our customer and supplier relationships."

Tesla's shareholders were also advised by Springboard Corporate Finance who also assisted in the fundraising process, while they sought legal advice from Blackhams Solicitors.
Subscribe today to read and search all our news, premium articles, business sale listings and buy/sell resources.
Latest articles
Do you want to gain access to the latest businesses for sale as well as all UK administrations, liquidations and all winding-up petitions?
Business Sale Report is your complete solution to finding great aquisition opportunities.
10 Biggest Buyer Mistakes
Fill in your details below to get our FREE guide