Manchester Arena sold to REIT as part of larger deal
Mon, 19 Mar 2018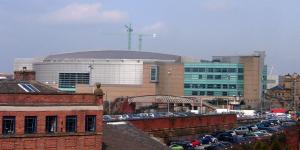 Real estate investment trust, Secure Income REIT PLC, has purchased the Manchester Arena venue as part of a larger deal worth some GBP436m.

The chairman of the REIT, Martin Moore, has announced that the purchase of the arena is part of a deal made up of two portfolios of properties. It is buying the 21,000 capacity venue from Mansford LLP, which bought the site back in 2013 for GBP82m.

Moore, explained: "The assets include Manchester Arena, the UK's largest indoor entertainment arena, 76 Travelodge hotels and the largest catered event space in the City of London at the Chiswell St Brewery.

"The board and management team are excited by the opportunities presented by the new transactions and intend to invest a further GBP5.25 million cash in new shares to support this GBP315.5 million placing."

The arena generates an annual income of around GBP5.75m as a result of its tenancy deals with businesses such as JCDecaux, Teamsport and Serco, as well as with organisations including Manchester City Council and Unison, the trade union.

The new owners claim to be "thrilled" to own a premises in Manchester City Centre and praised the strength of the venue and Mancunians in general after the arena was hit by a tragic terrorist attack in 2017, in which 22 members of the public lost their lives.
Subscribe today to read and search all our news, premium articles, business sale listings and buy/sell resources.
Do you want to gain access to the latest businesses for sale as well as all UK administrations, liquidations and all winding-up petitions?
Business Sale Report is your complete solution to finding great aquisition opportunities.
10 Biggest Buyer Mistakes
Fill in your details below to get our FREE guide