Management sign deal for fire protection business
Wed, 21 Mar 2018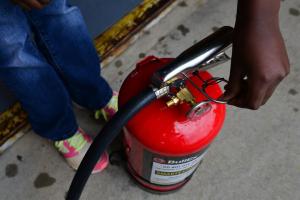 The management team at a fire protection device firm has put pen to paper on a deal to take control of the company, thanks to some support from private equity.

The team at Checkmate Fire Solutions, a firm that conducts fire safety and installs appropriate devices, worked alongside YFM Equity Partners to complete a management buy-out (MBO) earlier this month.

Checkmate Fire counts a wide range of companies among its clients, including those in the facilities management and construction sector, healthcare companies, social housing, hospitality, prisons and commercial property. It offers a range of services such as fire door installation, surveying, restoration and installation, as well as a suite of fire resistant glazing products.

A period of significant growth and good revenues in recent years lead a management lead by chief executive Mark Williams to explore instigating an MBO.

Williams brought on board colleagues Dave Woffendin and Tomasz Wisniewski, finance director Alan Wilson and chairman Simon Moate, outlining a plan to invest in Checkmate Fire's sales and operations in order to "accelerate growth across all areas of the business."

The team then got backing from YFM, which targets established UK businesses with ambitious management teams, and signed a deal to mark the fifth investment from the private equity firm's latest fund.

Ian Waterfield, YFM's investment director, said that Checkmate Fire's strong reputation and consistent growth made it a fitting target for investment. He added that YFM would work alongside Checkmate Fire to deliver their "ambitious growth plans".

Mark Williams, chief executive at Checkmate Fire, added: "We are delighted with both YFM's investment and the expertise the team will provide.

"We are looking forward to working closely with YFM to enable us to deliver our growth plans and reach the company's true potential."
Subscribe today to read and search all our news, premium articles, business sale listings and buy/sell resources.
Do you want to gain access to the latest businesses for sale as well as all UK administrations, liquidations and all winding-up petitions?
Business Sale Report is your complete solution to finding great aquisition opportunities.
10 Biggest Buyer Mistakes
Fill in your details below to get our FREE guide