Difficult trading pushes Countrywide Farmers into administration
Thu, 08 Mar 2018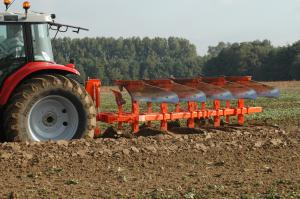 Administrators have been appointed at Countrywide Farmers, a provider of farming supplies, after difficult trading conditions and a failed attempt to sell its retail arm had damaging effects on its fortune.

Based in Evesham, Worcestershire, Countrywide employs more than 700 people and operates 48 retail locations across England and Wales, where it sells an enormous range of farming products, including a range of equestrian, harvesting and agricultural supplies. The firm also has a purpose-built distribution centre in Defford.

David Pike, Mark Orton and Will Wright - all from KPMG's restructuring practice - have been appointed to oversee potential options for the listed company following a difficult time for Countrywide.

Though the past year has seen the retailer explore several restructuring options, including selling on its retail business and LPG (liquefied petroleum gas) service, to overcome recent problems with cash flow caused by difficult trading conditions.

Countrywide successfully completed the sale of its LPG business at the beginning of the month, with more than 60 employees transferring directly to new owner DCC Flogas.

Attempts to make a deal with Devon-based counterpart Mole Valley to sell on Countrywide's retail arm were less successful, however, after the Competition and Markets Authority (CMA) escalated its investigation of the proposed sale due to competition concerns.

KPMG's Pike said that following the CMA's "phase two" investigation, the sell-off could no longer take place and administration was the only option left.

He explained: "Unfortunately, given the significant trading difficulties and cash flow pressures, this has led the directors to consider their options and take the difficult decision to place the company into administration.

"It is our intention to seek a purchaser for the business in whole or part and we have appointed Hilco Capital to assist in running the stores whilst we explore and develop available options. We encourage anyone who has an interest to contact us immediately.
Subscribe today to read and search all our news, premium articles, business sale listings and buy/sell resources.
Do you want to gain access to the latest businesses for sale as well as all UK administrations, liquidations and all winding-up petitions?
Business Sale Report is your complete solution to finding great aquisition opportunities.
10 Biggest Buyer Mistakes
Fill in your details below to get our FREE guide